_____need space to build, shoot, or rehearse? get in touch!
Our space is sometimes available for temporary sub-let. If you are in need of space, contact us and let us know more about what you're working on. Scroll down for details. And, yeah, this space may look small, but every project on this website was built here (!)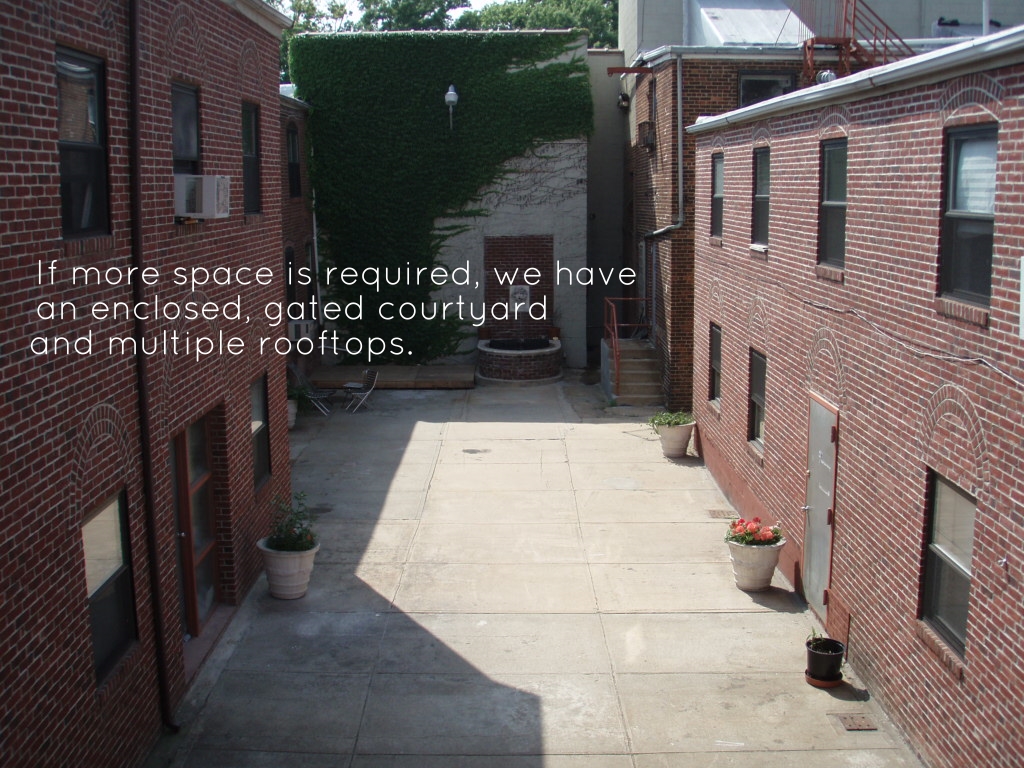 What? Semi-private space has a 23' x 11' x 9'H open 'white-box' room w/ sprung floor; 13' x 16' workspace with tools (bandsaw, drill press, hand tools, etc..), and a large gated courtyard.
Where? It's a short walk to Smith/9th st. F + G trains.
How much? Final rates depend on your specific needs and type of project. Day or Hourly rates are also possible.
Example base rate for independent project in white-box only (not including workspace): $350/week, $100/day, $10/hour (minimum 2 hours).
What's included? 24 hour access, utilities, wifi.
If interested, drop us an email (see contact tab above) and tell us what you plan to do in the space, and give a little info about yourself. We'll respond with a quote customized to your needs.