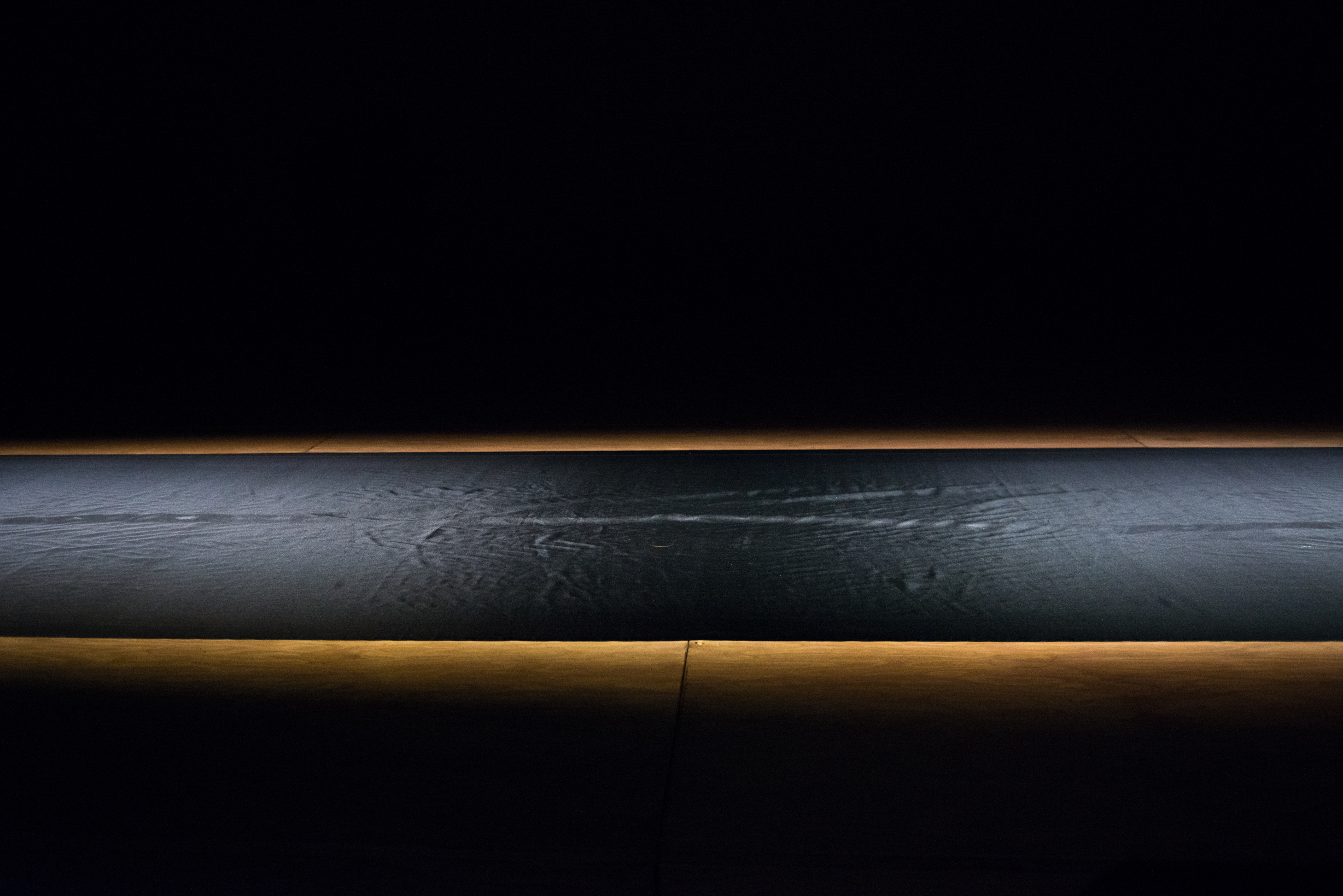 A chamber dance/opera for BAM Next Wave 2015
A retelling of the Japanese Noh classic, 'Hagoromo' uses dance, opera, and puppetry to tell the story of an angel's magical feathered robe which falls to earth only to be discovered by a poor fisherman who sees it as his ticket to fortune and the famous bargain that ensues. The celestial angel and fisherman, played by dance legends and former NYC Ballet principals Wendy Whelan and Jock Soto, are the epitome of their divergent worlds: one heavenly, the other grounded. Two full-sized bunraku doppelgangers puppets of Wendy show her celestial echoes. Their pas de deux ends when the fisherman returns the robe and, in exchange for his surrender, the angel gives the world her eternal dance - the dance that turns the moon.
Puppetry direction and design by C. Green
Conceived and directed by David Michalek,
Choreography: David Neumann
Music: Nathan Davis
Lights: Clifton Taylor
Costumes: Dries Van Noten
Principal dancers: Wendy Whelan and Jock Soto.
International Contemporary Ensemble (ICE)
Brooklyn Youth Chorus
Stravinsky's Suite re-imagined for 11 puppeteers and full orchestra.
Lincoln Center (2010), City Center (2013), Teatro del Lago, Chile (2015)
'Firebird' re-imagines Stravinsky's beloved ballet using bunraku-style puppetry and dance to tell the story of a Prince Ivan, first as a young boy, and his life changing encounters with the magical Firebird. This re-envisioned version of Sravinsky's 'Firebird' was commissioned for full orchestra and 11 puppeteers by Little Orchestra Society and premiered at Avery Fisher Hall, Lincoln Center in November 2010, marking the first time in history the Firebird 'Suite' has been staged for the theater.
'Firebird' was remounted to great acclaim in 2013 at New York City Center, the original birthplace of the New York City Ballet and Symphony with subsequent tour to Teatro del Lago, Frutillar, and Teatro Corpartes, Santiago, Chile 2015.
This production is now available to tour domestically and internationally. Performances are geared for all-ages audiences of up to 2,000 and can be augmented with educational programming such as public workshops, master classes, and post-show demonstrations and or talk backs.
For more information about booking this production, use the contact tab to send an inquiry.
Design, script, fabrication, and direction by Chris Green Kinetics
Choreography: David Neumann
Lighting: Clifton Taylor
"Extraordinary" "

★★★★

" - Financial Times
"A visual picture of ravishing beauty." - LA TECERA
Material theater, animation, and live music
Created by Chris Green with an ensemble cast of multi-disciplinary performers, American Weather uses off-the-shelf goods, minimalist puppets, audience participation, animation, and live original songs to re-frame our fraught American condition as an absurdist epic poem in-process. Staged since 2013 in a series of short 15 minute one-off 'episodes', this project will have its evening length premiere in 2018 through a commission with the HERE Artist Residency Program. American Weather is supported by a grant from the Jim Henson Foundation.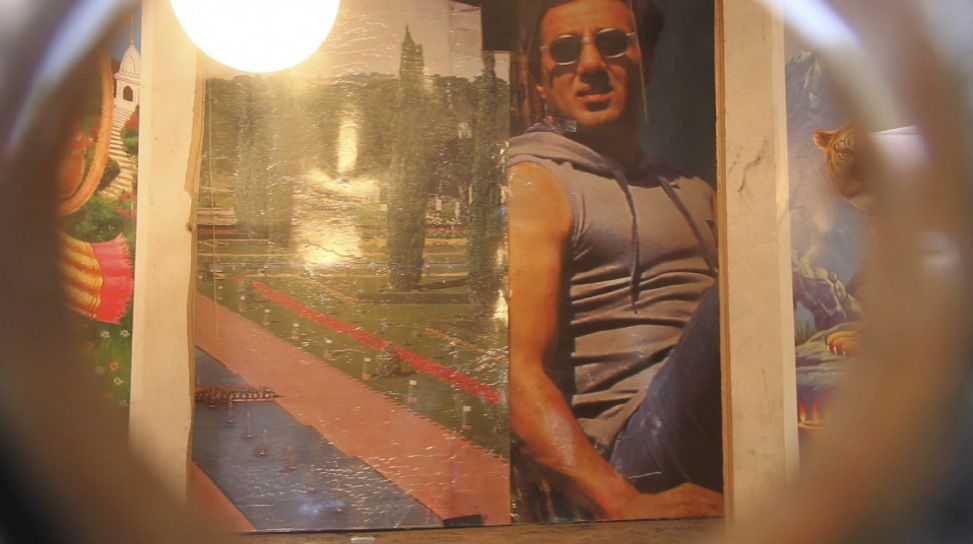 Live-narrated short film
Mega-Delhi Sublime is a solo performance of projected video, live-narration, and original music inspired by the shahr-ashob ('city disturber') - the late 18th century form of Urdu poetry that obsessed over a rapidly changing city in a world turning upside-down. Narrated by the grandson of a American missionary to India (from 1945 to 1979), and informed by the centuries-old Delhi poets' mastery of describing their city as a place of magic, the piece layers personal narratives with experimental research to bring various contemporary colonial legacies in and out of focus. Beginning in a forgotten site of the British Durbars and ending in a magical but doomed corner of the city known as the Colony of Wooden Dolls, Mega-Delhi Sublime ultimately celebrates the Delhi poets' eternal charge to create beauty in the face of abusive power and grave uncertainty.
Past engagements:
Reflections Gallery, Shahpur Jat, Delhi;
Goethe Institute, Delhi;
Lebenskunst Festival, Berlin.
Created and performed by C. Green
This project is supported by a 2009 Creative Capital Award.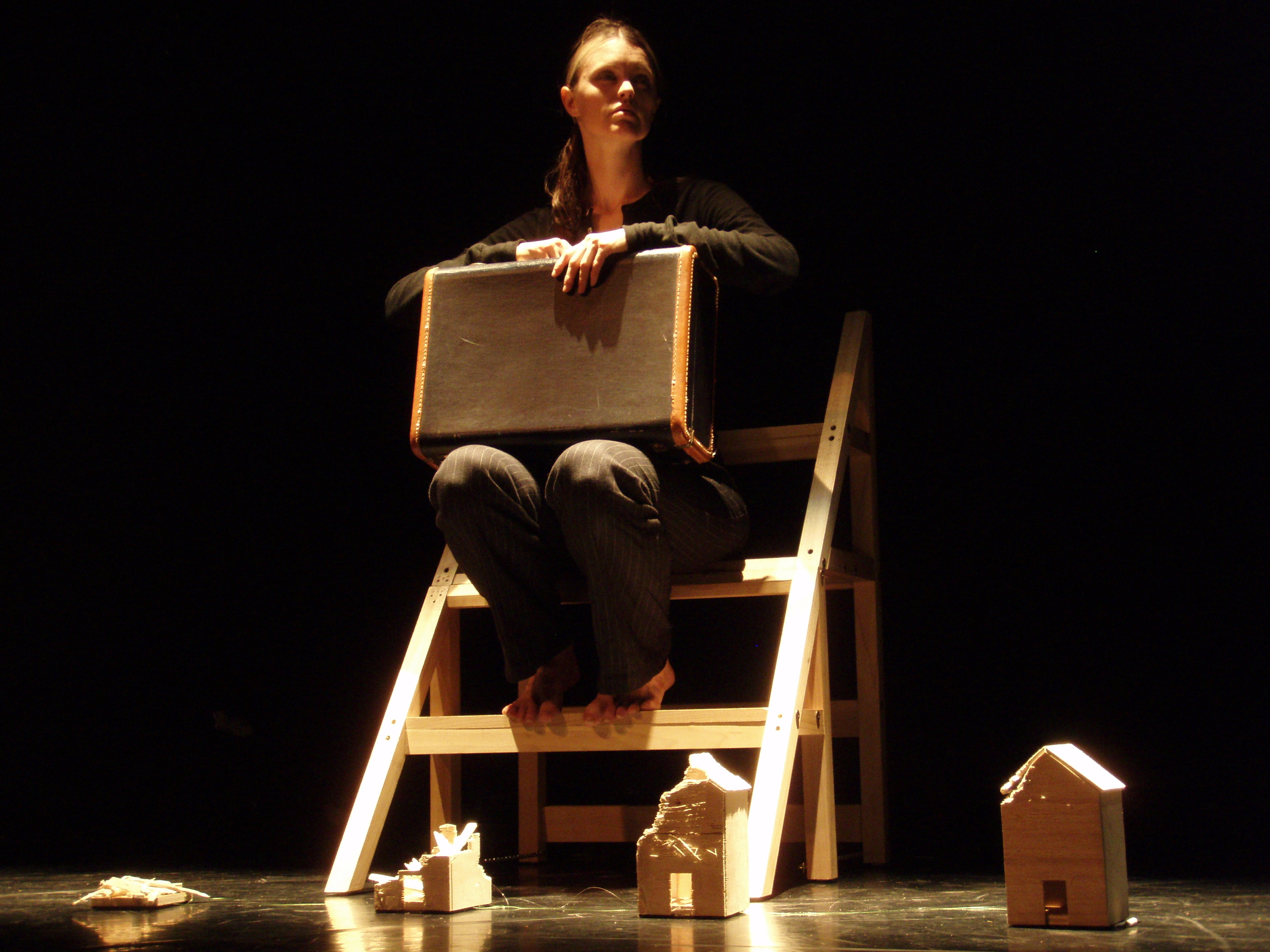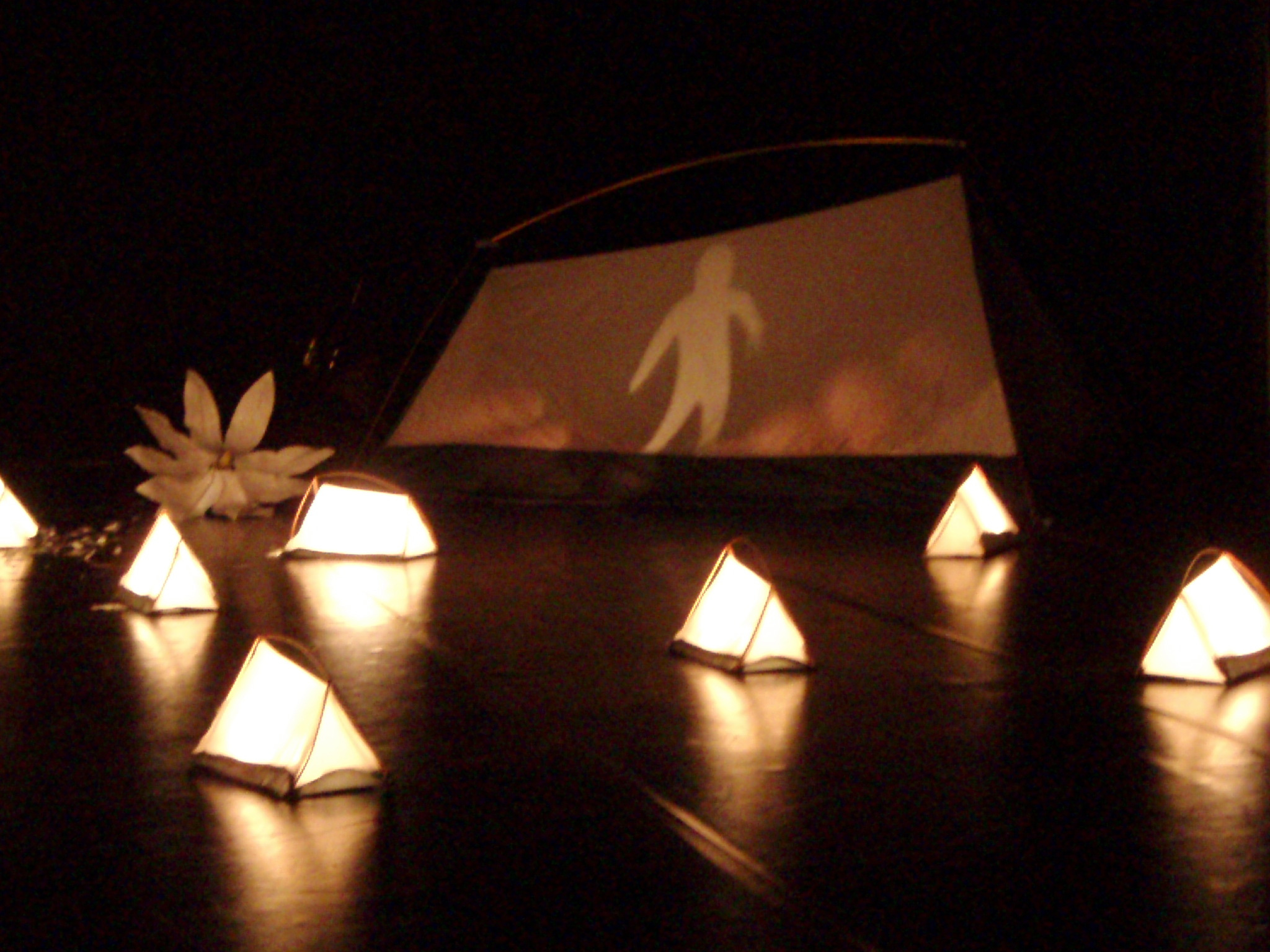 Material theater, dance, and original music
Using puppetry, protean sets, shadows, magic lanterns, marionettes, and two dozen tiny objects, Tin Lightning weaves a tight choreography of sound, light, and movement to reflect on humanity's troubled relationships with nature. First commissioned by the Playbox Ensemble Theater of Taipei, Taiwan, Tin Lightning had its U.S. premiere in New York City at Theater for the New City, Dec. 2007. This production was made possible with a generous grant from the Jim Henson Foundation. Created in ensemble with Lisa Gonzales and Erin K. Orr.
Designed and composed by C. Green
Mechanical peep show
10 X is a hand-cranked peep show for an audience of one utilizing a 10x lens and the flotsam found from a single parking space.
Media: bamboo, wood, metal, mechanics, lens, flotsam.
Premiere: St. Anne's Warehouse, Brooklyn, 2008
Created and composed by C. Green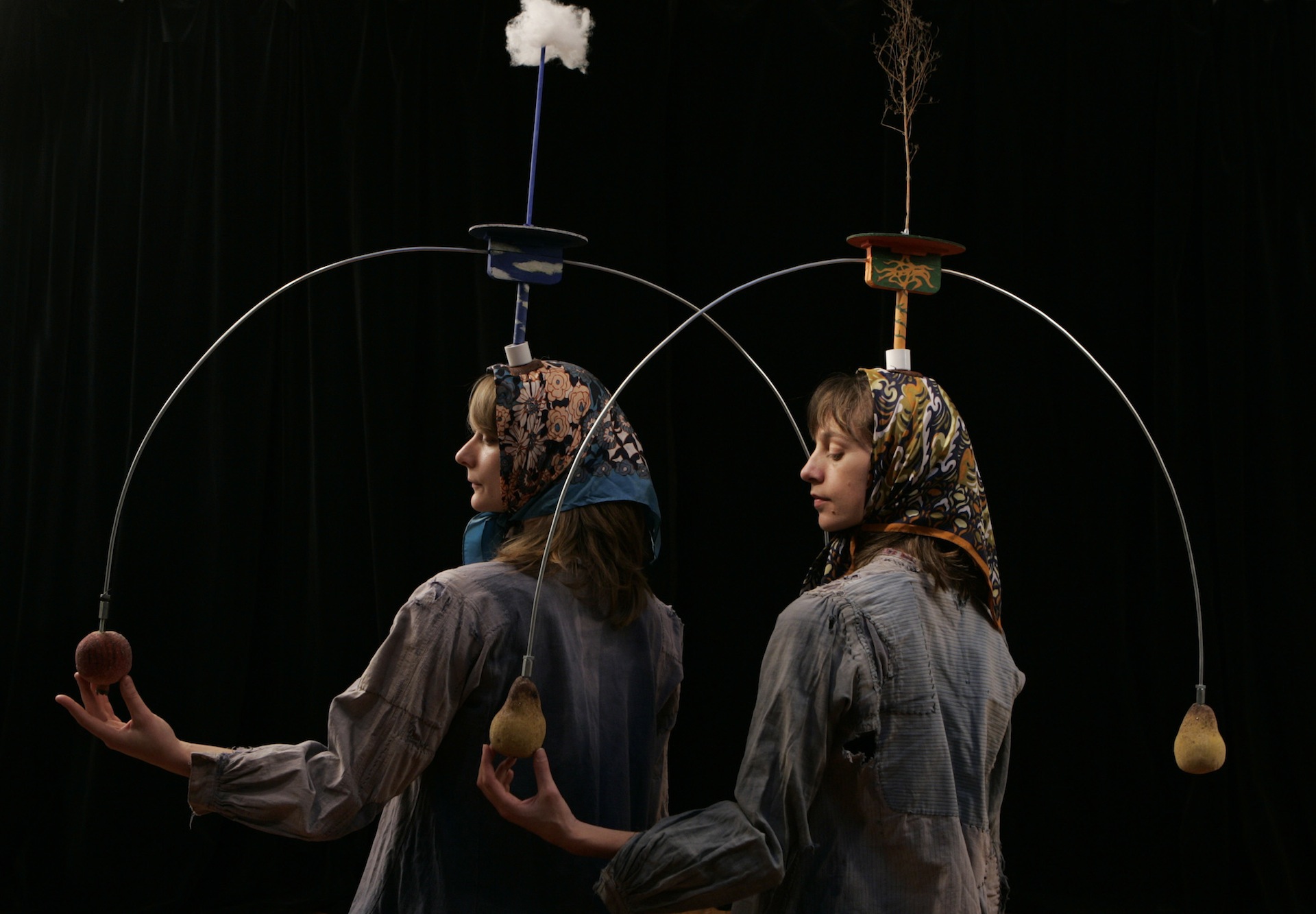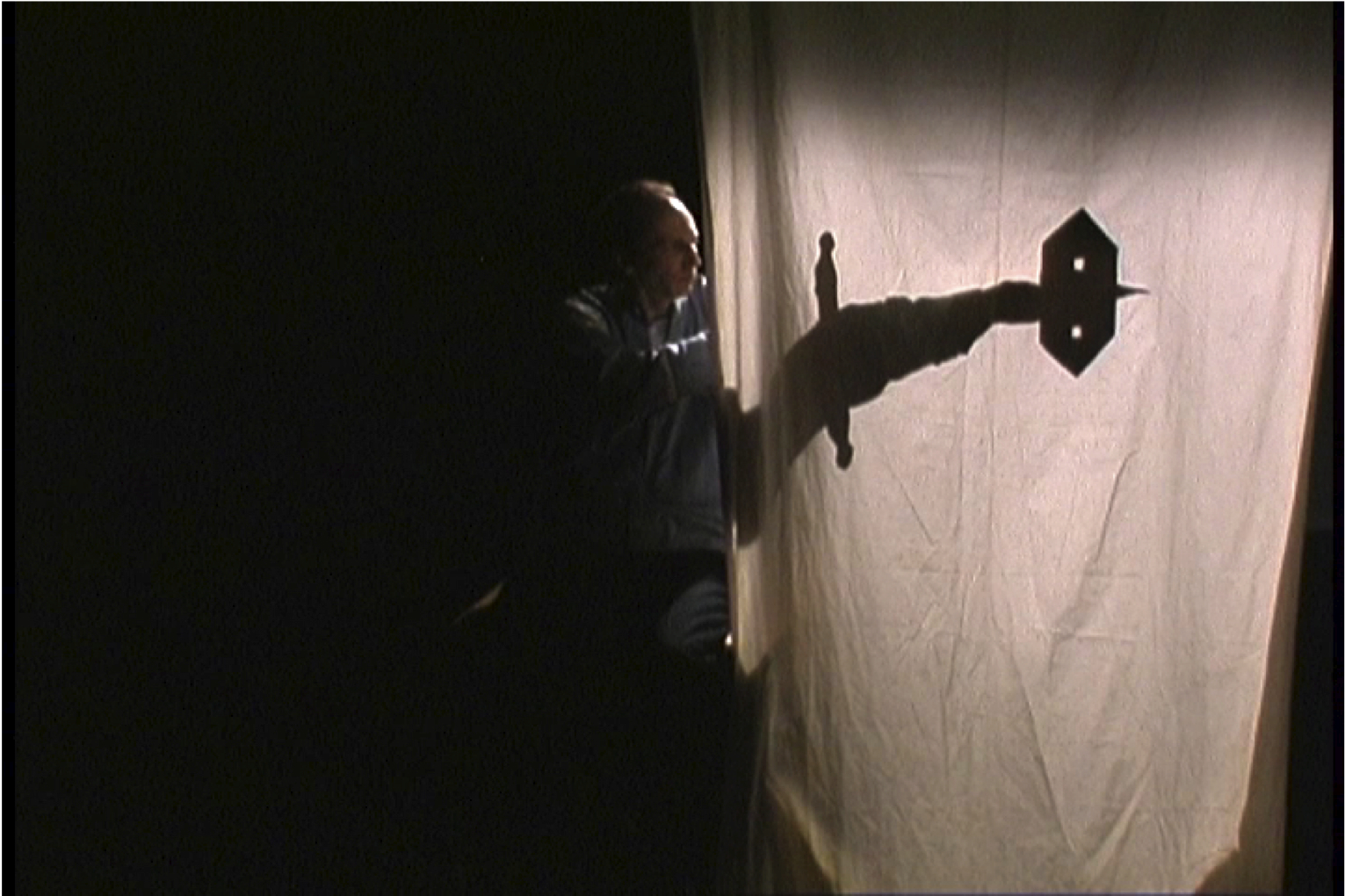 Historical fiction using material theater, dance, puppetry, and live original music
Lyubo was commissioned by the Dream Music Puppetry Program at Here Art Center in SoHo NYC. The piece premiered in 2005 after three autumns of research in Bulgaria focusing on 20th century archaeology and the mysterious disappearance of American engineer Philip Lloyd Sweetbriar. The piece is based on uncharacteristically poetic letters received by Sweetbriar's daughter in Arkansasfrom Sweetbriar one year after he had been reported dead from a terrorist explosion in Sofia, 1923. Performers included: Deana Acheson, Erin K. Orr, Matthew Acheson, and Lisa Gonzales. Music performed by Rima Fand, Megan Wyler, and the tuba trio Three composed by C. Green. Dream Music is founded and directed by Basil Twist.
Written, designed, and composed by C. Green.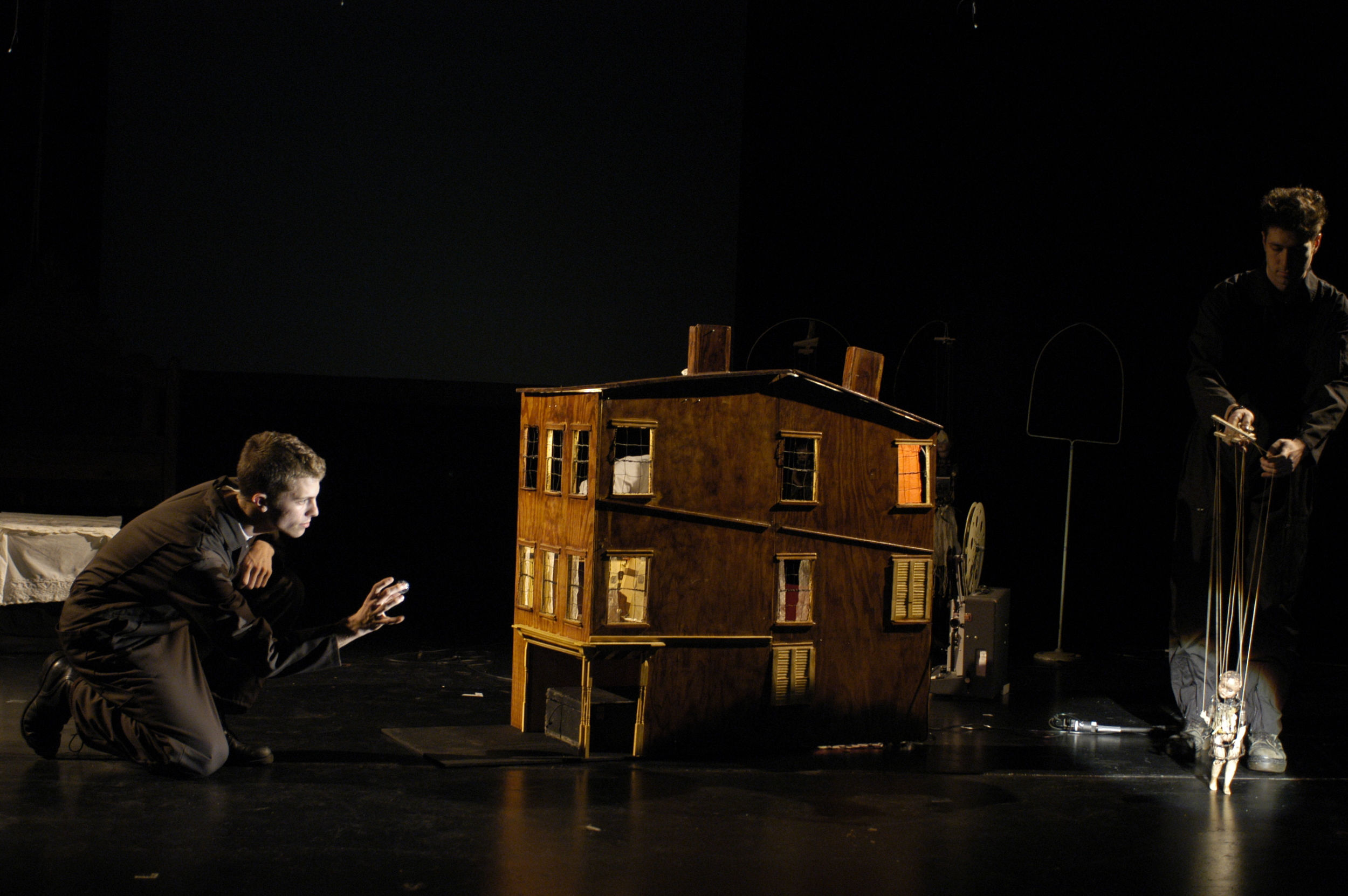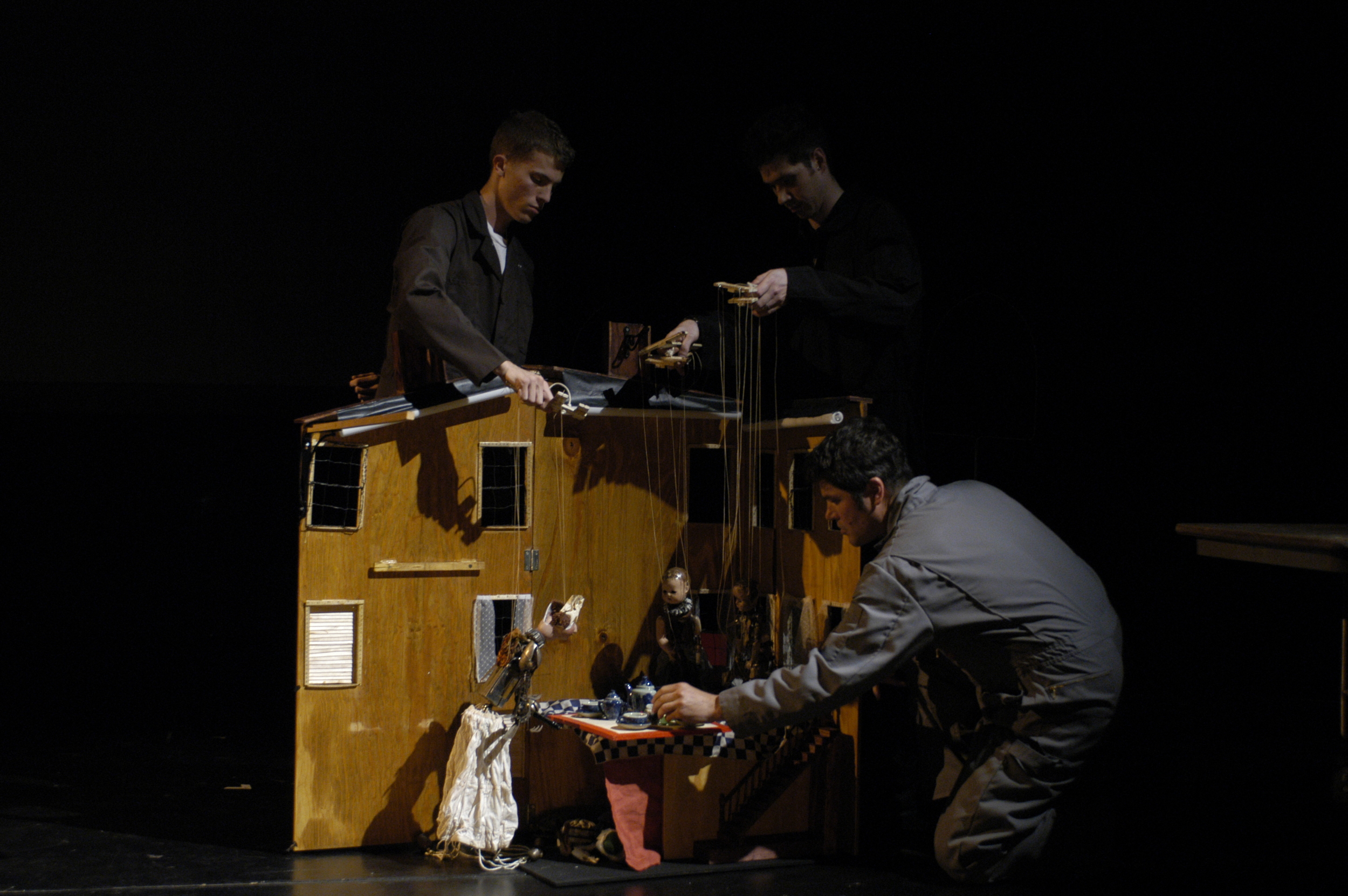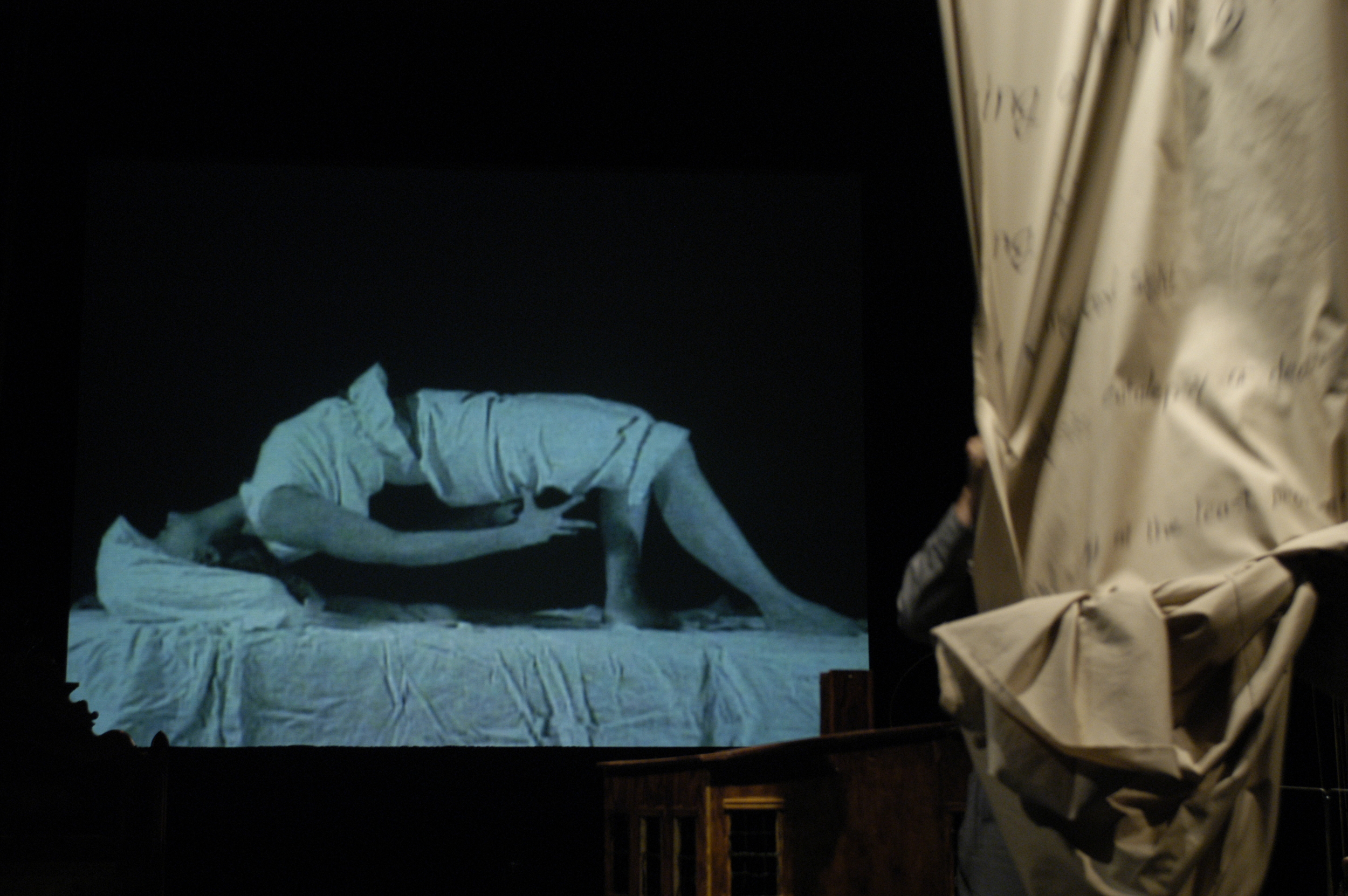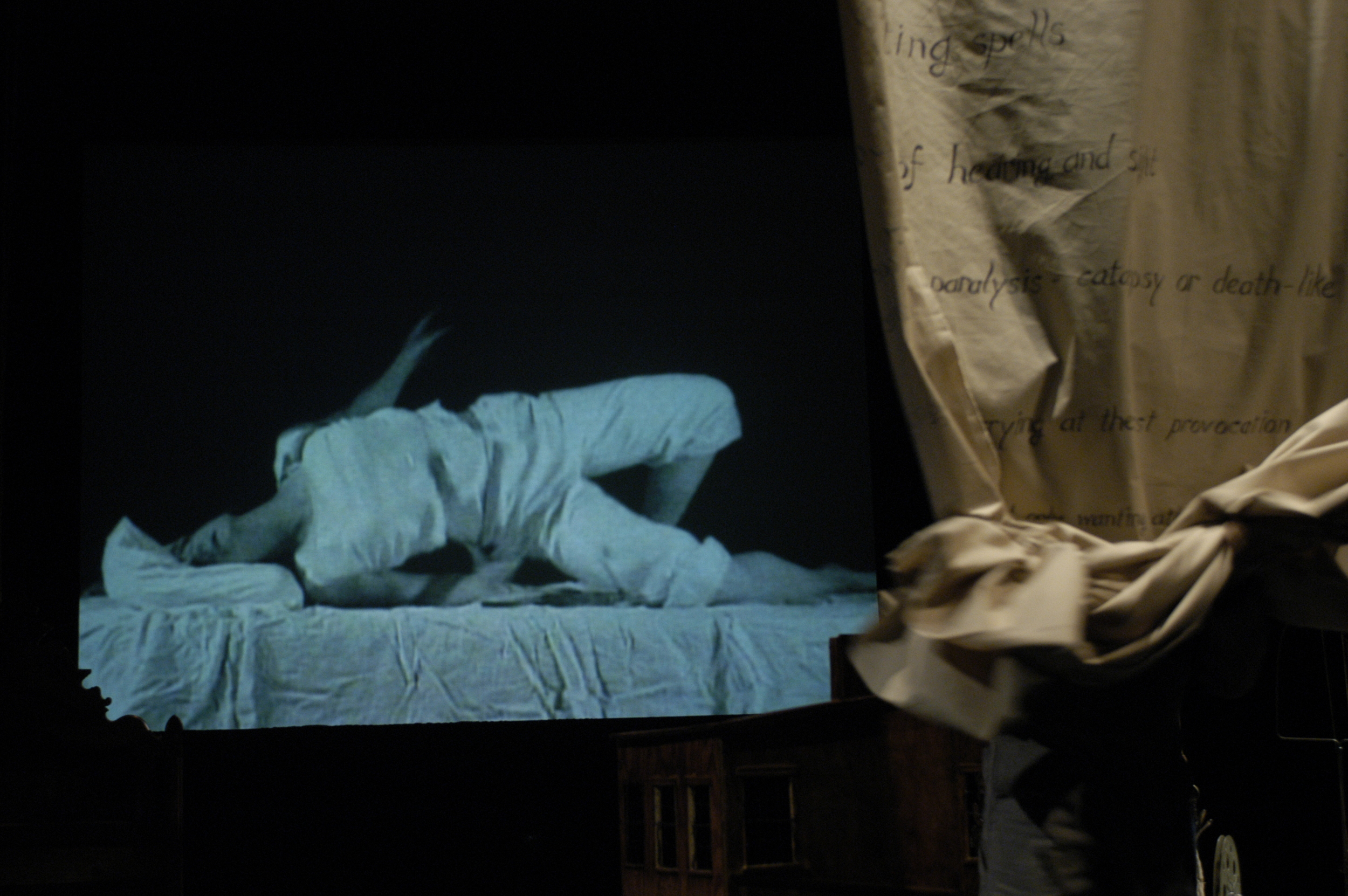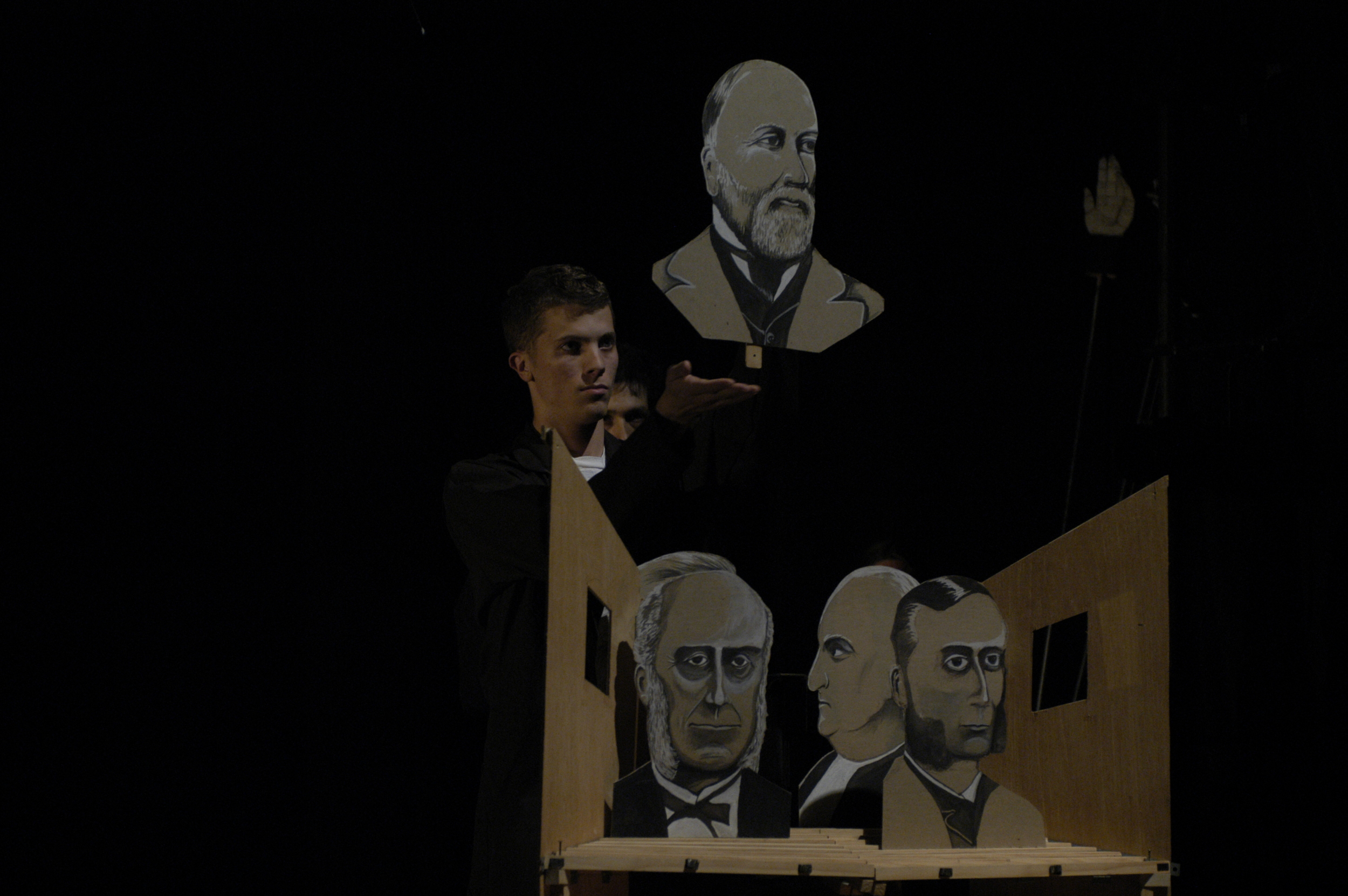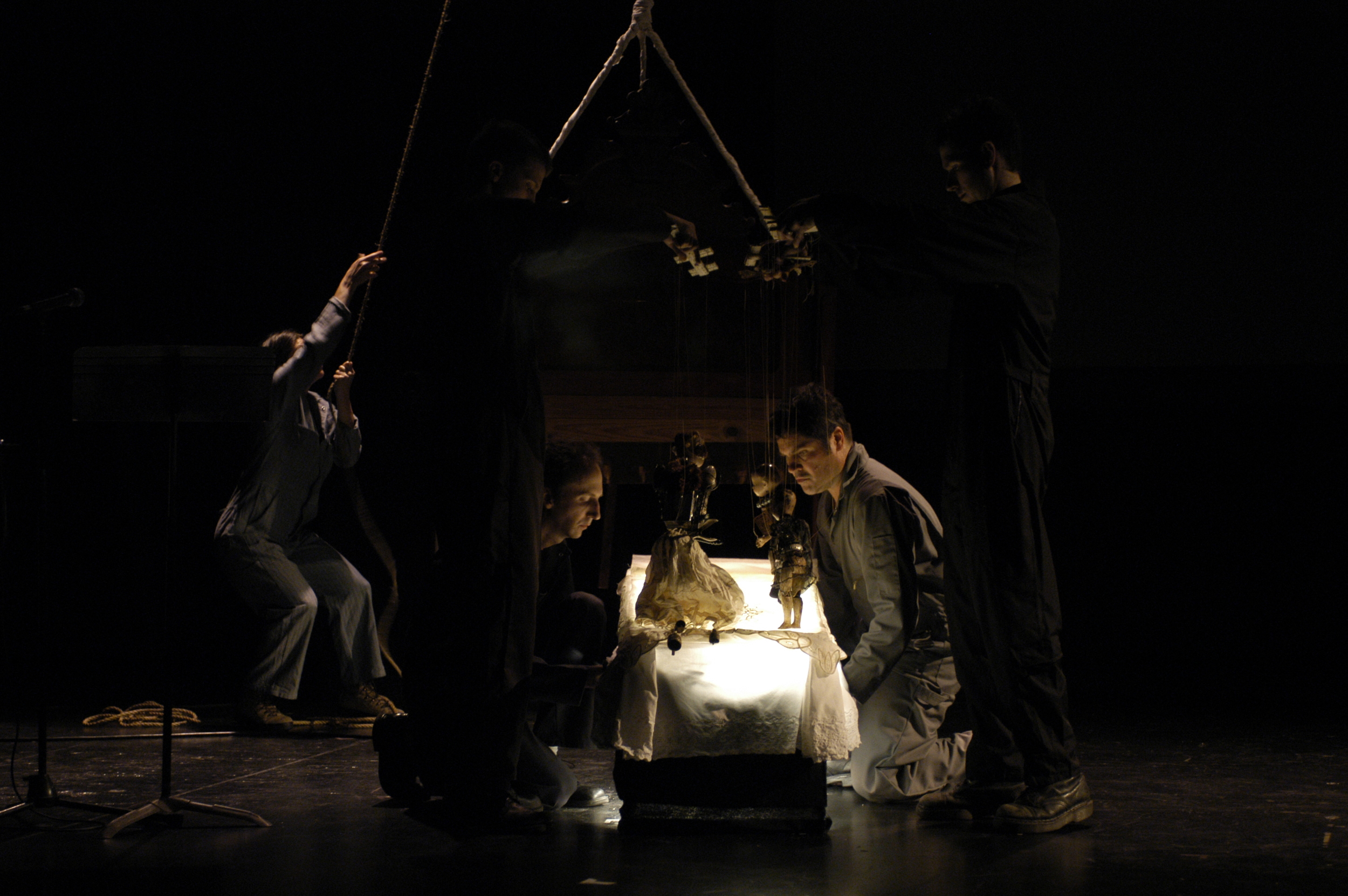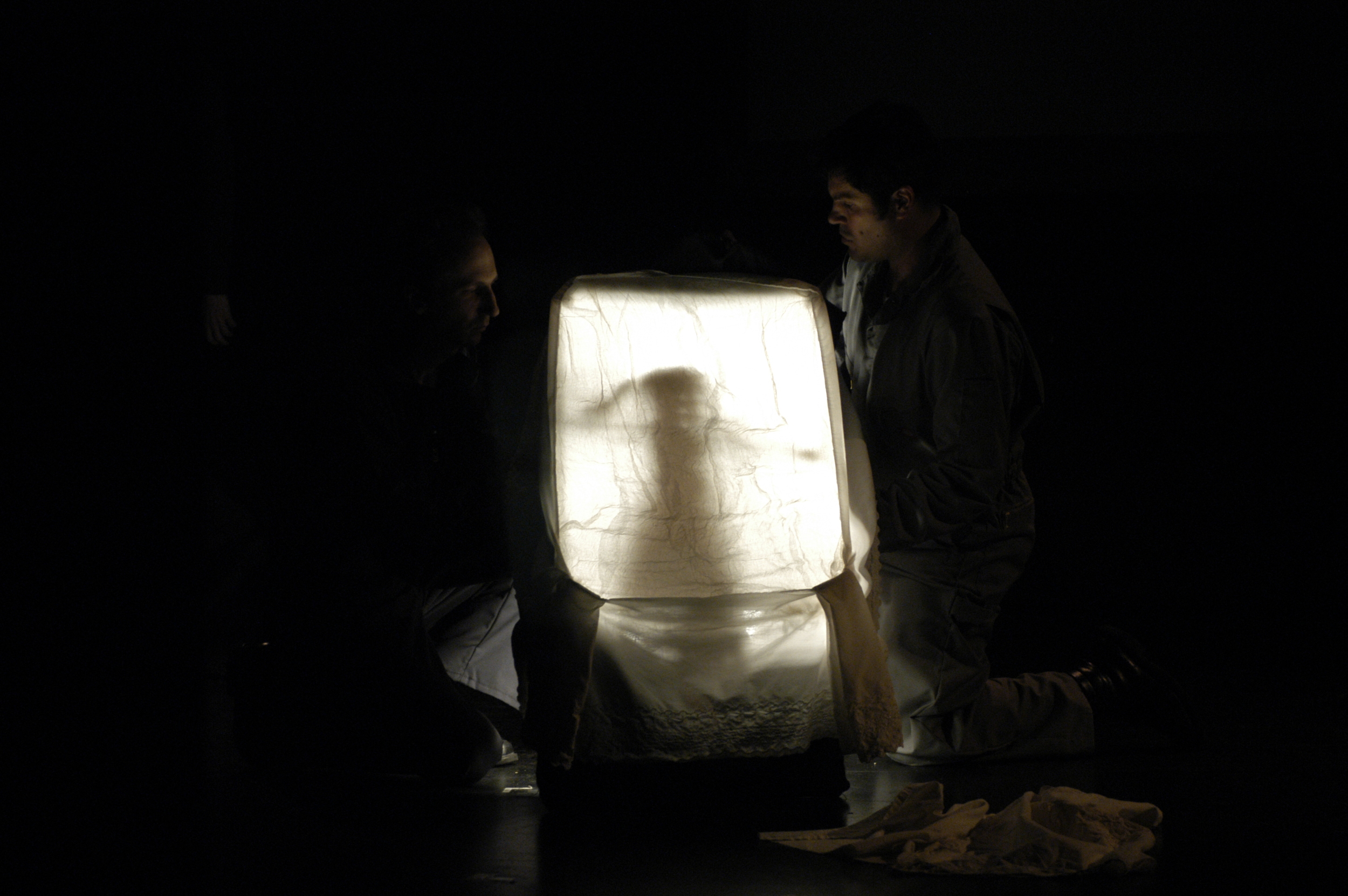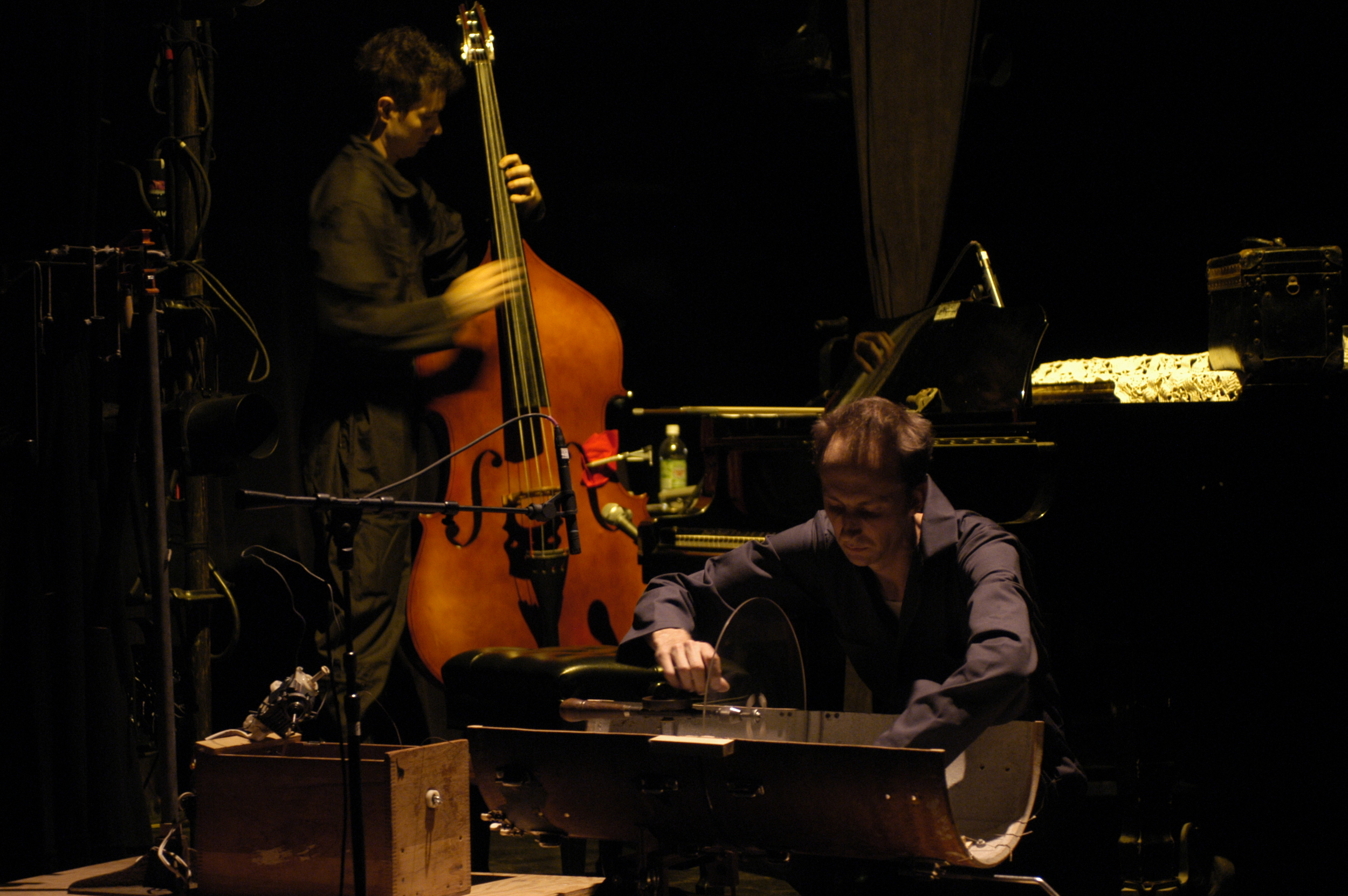 Performed essay about 'the Brooklyn Enigma'
Bedcase premiered in 2004 at St. Anne's annual Puppet Lab Festival in collaboration with Kerthy Fix, Paul Kloss, and Matthew Acheson. The piece tells the story of Mollie Fancher, the so-called "Brooklyn Enigma" who, after a debilitating trolley accident in 1865, took to her bed where she spent the next 50 years falling in and out of trances, exhibiting multiple personalities, and abstaining from eating.